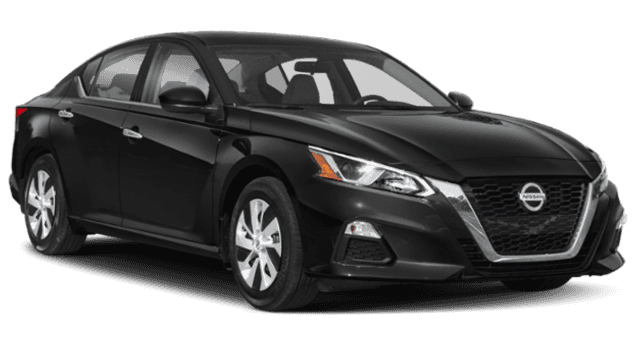 2019 Nissan Altima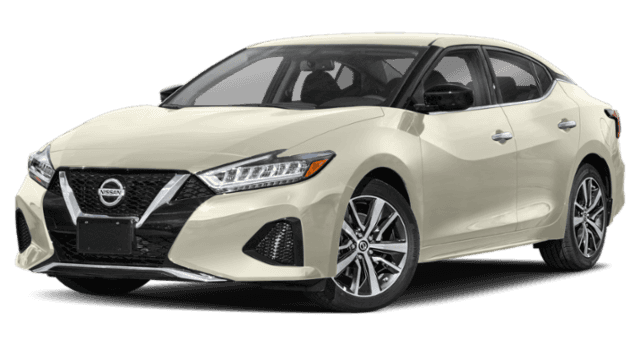 2019 Nissan Maxima
2019 Nissan Altima vs. 2019 Nissan Maxima
If you've done your research, then you already know that both the 2019 Nissan Altima and the 2019 Nissan Maxima are smart choices for any daily driver. However, since they fall within different segments, only one will have everything you need for the price that's right. The team at Hillside Auto Outlet knows you have limited time, so we've put together a simple and streamline Nissan Altima vs. Maxima comparison you can use to make your choice. Start by comparing their price tags:
2019 Nissan Altima Starting Price – $23,900 MSRP
2019 Nissan Maxima Starting Price – $33,950 MSRP
Standard Features: Nissan Altima vs. Maxima
The 2019 Nissan Altima is a mid-size car, while the 2019 Nissan Maxima is a large car. This basic difference is reflected in their pricing, but both still offer features like Advanced Drive-Assist® Display, Bluetooth® hands-free capability, and hands-free text messaging convenience for your drives near brooklyn.
However, each is going to offer certain features that the other doesn't include standard. Here are just a few of the standard Maxima features that you'll have to pay extra for if you decide to choose the Altima:
Intelligent Climate Control
Remote access
Apple CarPlay™
Android Auto™
8-way power-adjustable driver's seat
No matter which model you choose, the safety provided by your vehicle's technology features will let you get more out of every commute. Both include or offer vehicle dynamic control with the traction control system, an intelligent forward collision warning, automatic emergency braking, and more.
Performance: Nissan Altima vs. Nissan Maxima
2.5L DOHC 16-valve 4-cylinder
The Nissan Altima is a practical and comfortable commuter car. While the Maxima is both of these things as well, it offers a more powerful engine to revolutionize your drives, and give you a burst of energy each time you get on the roads near bronx.
Should I Buy a Used Nissan Altima or a Used Nissan Maxima?
The Hillside Auto Outlet deals primarily with used cars, but if you're searching for a used Nissan, you can trust that the basic differences discussed here carry over from year to year! Wondering why you should buy a used Nissan? No matter which car you choose, you'll enjoy dependable performance, great reliability, and an exceptional array of standard features. Why not stop into our dealership near queens, and compare the Used Nissan Altima vs. Maxima in person?
Check out our full used Nissan inventory or contact us today to learn more about your options.